Douglas Paxton named new Suffolk Police Chief Constable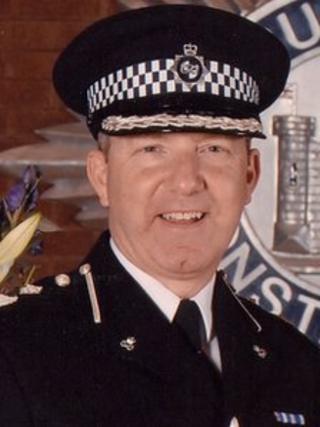 Suffolk's new Chief Constable has been named as Douglas Paxton.
Mr Paxton, 47, previously worked for Suffolk Police for 13 years from 1989 and is currently deputy Chief Constable of Staffordshire.
Police and Crime Commissioner Tim Passmore said Mr Paxton had a "sound knowledge of Suffolk and all its different communities and businesses".
Mr Paxton's appointment is subject to confirmation by the Police and Crime Panel on 8 February.
Mr Passmore and three others - Paul Winter, chief executive officer of Ipswich Building Society, Tom Garland, of the College of Policing, and Di Newton, an independent member of the panel - made the appointment.
"This was a unanimous decision by the panel," Mr Passmore said.
"Douglas has given a long-term commitment to Suffolk, which is particularly important as we devise our long-term plan for the next five to six years, in line with our newly published Police and Crime Plan."
Mr Paxton also worked at West Midlands Police for three years and joined Staffordshire Police in 2007.
He will fill the gap left by Simon Ash, who announced his retirement in November.