Ipswich Hospital gets trauma unit status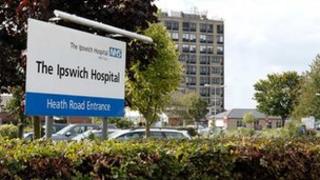 Ipswich Hospital has been granted trauma unit status so that patients with major injuries do not have to be taken to hospitals outside Suffolk.
It means patients will not have to be taken to the regional major trauma centre at Addenbrookes in Cambridge, unless they need further specialist care such as brain surgery.
The status has been granted by the NHS's East of England Trauma Network.
The trauma team at Ipswich will be available around the clock.
Dr David Hartin, consultant at Ipswich's casualty department, said: "It means our general surgery, trauma and orthopaedics, diagnostic imaging and critical care all meet certain standards.
"We'll be able to better co-ordinate care with the regional major trauma centre in Cambridge, burns assessments in Chelmsford or pelvic injuries and plastic surgery in Norwich.
"We will also be expecting to transfer spinal injury patients into Ipswich where our services are expert."