Lowestoft woman sexually assaulted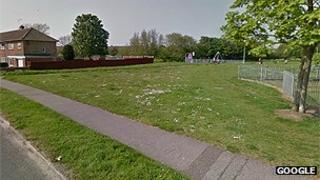 A 21-year-old woman from Lowestoft was pushed down into a field by a man and sexually assaulted in the early hours of Saturday, Suffolk Police said.
It happened off Britten Road in the town at 03:40 GMT as the woman was making her way home following an evening in the seaside town.
Police have cordoned off an area around Britten Field, off Britten Road, while they carry out an investigation.
The attacker is described as white, of medium build and in his mid-20s.
Police are appealing for witnesses.