Ipswich teenager arrested over attempted murder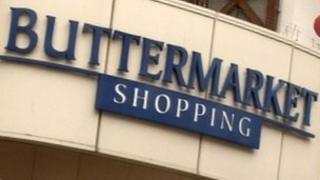 A 17-year-old boy has been arrested on suspicion of attempted murder after two other 17-year-old boys were attacked in Ipswich.
Police were called to the town's Buttermarket Shopping Centre at about 15:30 GMT on Friday after one of the victims was found with stab wounds.
The other boy was then assaulted in Upper Brook Street, police said.
The suspected attacker was arrested on Saturday and released on bail pending further inquiries.
Both victims, the second of whom received a facial injury, were treated at Ipswich Hospital.