GCSE results will "take a while" to improve in Suffolk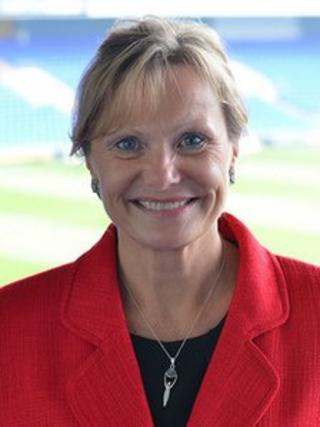 It will "take a while" for Suffolk to improve its performance in the GCSE league table, the woman in charge of children's services has said.
Suffolk was in the bottom 10 of the government's league table for state school GCSE results.
Sue Cook, the new director of children and young people's services in the county, said it would be "stupid" to say there was a quick fix.
"It's not impossible," she said. "It's a challenge."
Ms Cook has taken the £120,000 job at Suffolk County Council after working in a similar position in Southend-on-Sea, where 62% of pupils achieved five or more A-C grades compared to 51% in Suffolk.
She said one of her first tasks would be to visit as many schools as possible to understand the cause of the performance issue.
This included visiting academies and free schools.
"All schools are a family of schools, they're all doing the same job," she said.
"It's not the nature of the structure of the school, it's what we do for children that matters.
"We need to work in partnership with every school to work with them and challenge them."