Christopher Chittock jailed for Sarah Shields murder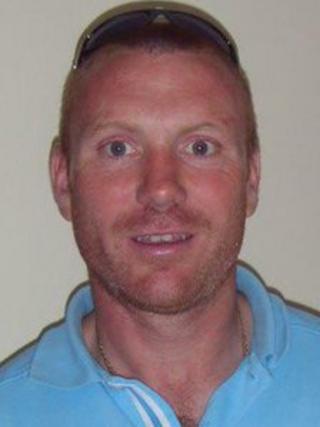 A British man who strangled his girlfriend before dumping her body in the sea off a Spanish island has been jailed for 24 years.
Christopher Chittock, 38, of Ipswich, Suffolk, was convicted of murdering Sarah Shields, 23, on Friday after a three-day trial on Gran Canaria.
Chittock attacked her in a jealous rage in July, 2010, before dragging her to a deserted beach and flying home alone.
He was ordered to pay her parents 200,000 Euros (£172,000).
Chittock, an engineer, had denied murder and claimed Ms Shields left him for another British holidaymaker called Jason before she died.
'Out of spite'
The jury of nine people at the Provincial Court in Las Palmas de Gran Canaria heard the attack began after Chittock discovered text messages exchanged between Ms Shields and ex-boyfriend William Newham.
Although jurors found that this had not been proved, magistrate Secundino Aleman said he was satisfied Chittock "acted out of spite" because of jealousy.
He also pointed out that Mr Newham gave evidence during the trial confirming he had been in contact with Ms Shields while she was on holiday.
"The accused himself admits he got angry with Sarah, although this was supposedly because she was going to leave him to stay and live in Gran Canaria with another person who she had met on the complex a couple of days before," he added.
On the night of the attack, Chittock repeatedly punched his girlfriend in the bedroom of their holiday apartment in the resort of Mogan.
He then dragged her in the dark to a deserted beach, punched her to the ground, banged her head against a rock and strangled her.
Before burning her clothes, he dumped Ms Shields' body in the sea, where it was found the following morning.
He then flew back to the home he shared with Ms Shields in Ipswich.
In a desperate attempt to cover up his crime, he kept his girlfriend's phone and sent texts to her family pretending to be her.
A European arrest warrant was issued and he was detained in September 2010 before being extradited to Spain.