Special Constables in Suffolk 'could get council tax discount'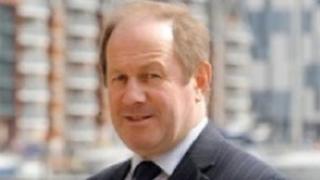 Special constables in Suffolk could be given a council tax discount, as the county's police and crime commissioner (PCC) seeks to boost their numbers.
PCC Tim Passmore said the force might also seek special constables with specialist knowledge in areas such as finance and computing to help police.
He hopes to increase the number of specials, volunteer officers who work with the police, from about 280 to 350.
He said he would be consulting widely on plans over the next 10 months.
Mr Passmore said nothing had been set in stone and he would be seeking advice from the chief constable.
He said the council tax discount for special constables "is an idea to try and give them an incentive".
Mr Passmore said special constables who are accountants and IT workers may be able to offer help to police in areas which require in depth knowledge - such as with growing problems of internet crime.