Stephen Benson trial: Ipswich athletics coach guilty of rapes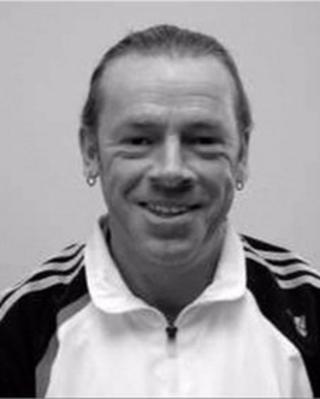 A teacher and athletics coach has been found guilty of rapes and sexual assaults against teenage girls.
Stephen Benson, 50, of Copdock, Suffolk, denied 11 rapes and 10 other sex offences against three girls.
A jury at Ipswich Crown Court found him guilty of 15 charges relating to two of the girls, including five counts of rape against one of them.
It is due to resume its deliberations on Thursday on six counts of rape relating to the third girl.
The offences, from 1989 to 2011, related to Benson's role as coach with Ipswich Harriers Athletics Club.
During a three-week trial, the prosecution argued Benson abused his position of authority and "groomed the girls for his own sexual gratification".
The jury heard evidence from the girls who were 15 to 20 years old at the time referred to in the charges, and are now aged from their late teens to late 30s.
The defence claimed any sexual contact that took place was when the girls were above the age of consent and was consensual.
Sentencing will not take place until the jury reaches verdicts on the remaining six counts.