Ipswich athletics coach Stephen Benson guilty of more rapes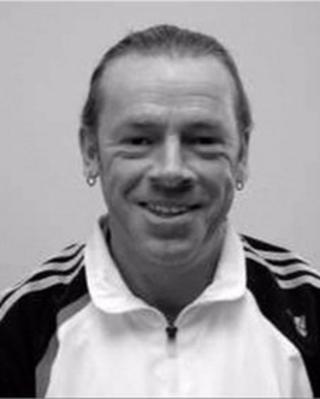 A teacher and athletics coach has been found guilty of a total of nine counts of rape and a further 10 sex charges against three teenage girls.
Stephen Benson, 50, of Copdock, Suffolk, denied all charges.
The offences, carried out from 1989 to 2011, related to Benson's role as coach with Ipswich Harriers Athletics Club.
Prosecution lawyers at Ipswich Crown Court argued Benson abused a position of authority and "groomed the girls for his own sexual gratification".
During a three-week trial the jury heard the offences took place over three separate periods of time.
The women are now aged from their late teens to late 30s and were 15 to 20 years old at the times when the offences were committed.
Return to court
Benson has also been a PE teacher at Copleston High in Ipswich since 1986.
During the trial, the jury heard how Benson was a regular at the family homes of the young athletes, and committed some of the offences in the girl's bedrooms.
The jury returned unanimous verdicts on 15 counts on Wednesday including five of rape.
He returned to court on Thursday and was found guilty of four further counts of rape, and not guilty of two charges of rape.
He has been remanded in custody and sentencing will take place next month after reports are compiled.