Lowestoft charity takes over Colville House youth club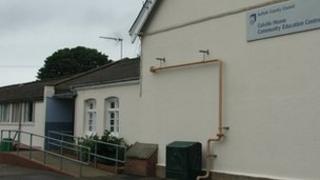 A charity has taken over a Suffolk youth club that was facing closure because of council cuts.
Colville House Management Company Limited has taken on Colville House in Lowestoft, after county council funding ended last month.
They say they still need to raise half the £40,000 to keep the School Road building running this year.
"We are seeking funding from national, regional and local organisations," Brian Hunter, company chairman, said.
"It will be of benefit to the local community and if in the end it goes wrong, at least we tried and we feel we do have to give it a go."
The charity said the building would be used by the East Point Academy and other community groups including the University of the Third Age and Lowestoft Live Arts.
'Fantastic facilities'
The club has existed for 50 years and the charity said it attracts up to 70 youngsters offering pool, football, computer games and live music.
The council still owns the building and is leasing it to the charity for a "peppercorn" rent for 10 years, as well as providing £20,000 over three years from its divestment fund.
The charity is hosting a re-launch night on Friday.
Alan Denton, treasurer, said: "The youth haven't got a lot to do in Lowestoft and we provide fantastic facilities.
"We're put quite a considerable amount of work in setting this up and any volunteers would be much appreciated."