Nine more almshouses to be built in Coddenham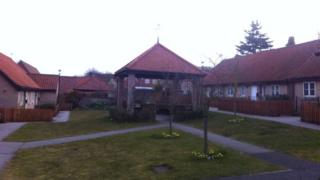 Nine more almshouses are to be built in a Suffolk village.
The £1.6m scheme will see the properties built alongside 11 existing almshouses in Coddenham.
Simon Pott, chairman of the National Almshouse Association, said it was a "tremendous opportunity" to have good quality housing for those in need.
"We give priority to the people of Coddenham or those with a connection to it," he said. "Some may have been ill or suffered a loss."
The charity-run houses are not occupied by tenants but by "residents of the almshouse charity", Mr Pott said.
"They don't technically pay a rent, they pay a weekly maintenance charge as that's the rules of the Almshouse Association," he said.
Mr Pott said the "very modern" houses would take 48 weeks to build and be filled by people "compatible" with those already in the village.