Lowestoft deaths: Police went to Fiona Anderson's home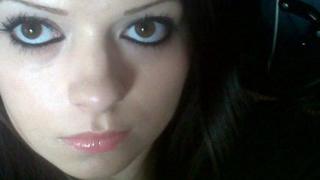 Police spoke to a pregnant woman at her home hours before she fell to her death and her three children were found dead.
Officers called at the Lowestoft home of Fiona Anderson on Monday morning following reports the children's father Craig McLelland had been stabbed.
Hours later, Ms Anderson, 23, died of head injuries at a car park in Gordon Road.
Her family has said she was "a beautiful, intelligent girl" who cared too much.
Her children, named locally as Levina, three, Addy, two, and 11-month-old Kyden, were later found dead at home.
Suffolk Police said they had referred the case to the Independent Police Complaints Commission and are piecing together Ms Anderson's last movements.
She walked around Lowestoft holding a teddy bear early on Monday, dropped off her house keys at Mr McLelland's home early and entered the car park at 07:55 BST.
She was found minutes later and a post-mortem examination has revealed she died of severe head injuries consistent with a fall from height.
'Refused entry'
On Monday afternoon, Suffolk Police revealed all three of her children had been found dead at her home in London Road South.
The night before her death, she wrote on her Facebook page: "Mummy will keep you safe."
In her last post to the social networking site, she uploaded a picture of an ultrasound scan showing a baby and was believed to be heavily pregnant.
Post-mortem examinations are being carried out on Addy and Kyden, with further tests being carried out on Levina, whose cause of death has not been ascertained, police said.
Officers called at Ms Anderson's home early on Monday following reports that Mr McLelland had been stabbed by a man in Mill Road on Sunday night.
They spoke to a woman via intercom but were refused entry, police said.
Mr McLelland has since told police he had not been attacked in Mill Road but had been wounded in Ms Anderson's London Road South home.
'Never leave them'
Hours after the conversation with police, a CCTV still taken at 06:15 BST from London Road South shows Ms Anderson walking up Grosvenor Road towards Kirkley Rise.
Five minutes later, she went to the Fyffe Centre, a hostel for homeless people in Belvedere Road, to drop off her keys, and at 06:55 BST was seen near Denes High School on Yarmouth Road.
A cyclist, just feet away from Ms Anderson as she walked into the car park, is being sought by police for information.
Det Supt Brocklebank said: "From the sightings we have received, coupled with CCTV footage, it appears that the woman was walking around both south and north Lowestoft, prior to entering the car park.
"She would have stood out as she was wearing a light-coloured coat and carrying a teddy bear.
"I want to find out exactly where she went during this time period, so we can piece together her final movements.
"I would appeal to people who may have been out and about early on Monday morning to cast their minds back - and if they saw a woman matching this description, or stopped to speak to her, to get in touch."
In a further post on Facebook, Ms Anderson said: "I would never do anything to hurt my kids. I just want to keep them safe and happy.
"So many people tried to hurt them and make them sad but ill (sic) never let that happen again.
"I'll never leave them. Ill always love all four of them more than words can describe.
"Ill always be with them keeping them safe the people who are supposed to help us just tell lies and try to take my babies away."
Suffolk County Council said the case had been referred to the independent local Safeguarding Children's Board.
Sue Cook, director for children and young people at Suffolk County Council, said: "With the police investigation ongoing it would not be appropriate to comment on specifics relating to the family.
"For now it is important to support the wider family, friends and the community to grieve."