Suffolk crime figures: PCC's concern over unreported crime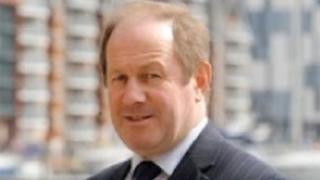 Suffolk's police and crime commissioner said he would not be complacent about a drop in crime because half of all offences go unreported.
Statistics show crime fell in Suffolk for the seventh year in a row.
There were 40,009 crimes in 2012-13) compared to 45,641 in 2011-12).
Tim Passmore, police and crime commissioner, said: "I wouldn't want anyone to think we're complacent, because we know roughly half of crime doesn't get reported."
Suffolk Police's figures show that the number of robberies fell by 25% (84 fewer incidents), serious sexual offences dropped by 8.3% (49 fewer incidents) and criminal damage fell by 19% (1,571 fewer offences).
However, drug offences increased by 7% (120 more incidents).
Mr Passmore said: "A reduction in recorded crime for seven consecutive years is a tremendous achievement.
"But I do want to remind people to report all crime and that was a central theme in the recently published police and crime plan for Suffolk.
"[The level of drug-related crime] is something myself and the chief officers are not satisfied with and we are working with other agencies, so I wouldn't want anyone to think organised drug crime was not being looked at."