Trimley fires: Arson suspect released by police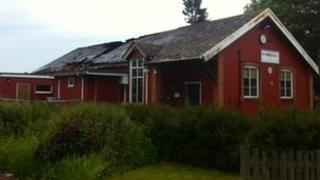 A man arrested by police investigating three fires in the Felixstowe area has been released without charge.
The 29-year-old was arrested after a wheelie bin fire at Grange Farm Avenue, a blaze at a Trimley St Mary pub and serious damage to the Trimley St Martin Memorial Hall, all last week.
The man answered bail on Wednesday but police said he would face no further action.
Officers said they were seeking further information about the arson attacks.