Man seriously burned in derelict Ipswich house fire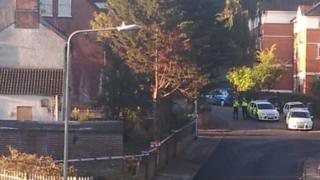 A 27-year-old man living in a derelict house in Suffolk suffered serious burns when the building caught fire.
Two men, aged 41 and 27, who also appear to have been living at the house in Gippeswyk Road, Ipswich, got out.
Both had suffered burns and were taken to Ipswich Hospital. Police are treating the fire as suspicious.
The 27-year-old man was later transferred to the Broomfield burns unit at Chelmsford following the fire which started at about 03:00 BST.