Suffolk Record Office to retain centres in three towns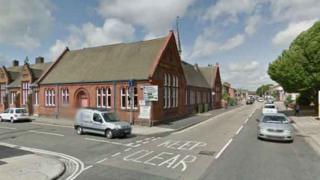 Suffolk's three record offices will remain open as plans to bring them under one roof have been abandoned.
The county council service has offices in Ipswich, Lowestoft and Bury St Edmunds.
It had been considering a plan to bring the service together in one £6-10m purpose-built facility with enough storage space for the next 25 years.
However, the Conservative-run council said it was not viable when it had to make savings of £156m over four years.
Suffolk Record Office collects and preserves documents covering life in the county from the 12th Century to the present day.
A proposal in 2011 by the council to set up a community interest company to run its archaeology and records services as a joint venture was abandoned later that year.
An alternative option was to create a new single record office at Ipswich waterfront or Stowmarket's Museum of East Anglian Life.
Cllr Rebecca Hopfensperger, cabinet member for localities, said: "Given the significant financial challenges the council is facing this is not considered a viable option at this time.
"We'll be reviewing this programme and next year will bring forward proposals to create interim storage space, because we're due to run out of space in 2016-17."
The annual budget for the Suffolk Record Office was £710,000 in 2013-14.