Bentley Case Is Altered pub company 'in sale negotiations'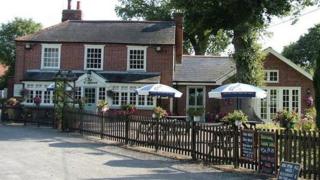 A company set up to raise £230,000 to enable Suffolk villagers to buy their local pub says it has raised enough to begin negotiations with its seller.
A community venture company was set up in October to raise the money to buy The Case Is Altered in Bentley, near Ipswich, which closed nine months ago.
About £212,000 has been raised so far and company treasurer Peter Cross said they had been talking to Punch Taverns.
Punch Taverns said it was "in dialogue" with the community group.
Extended offer
A spokeswoman said: "We are currently in dialogue with the community group and can confirm that no official offer has been submitted yet.
"We are happy to consider an offer from the group and we look forward to receiving this."
The community venture company, Bentley Community Pub Ltd, had only raised £140,000 by the end of November, and has extended the share offer twice.
They now have until the end of December to raise the final £28,000. It has sole rights to buy from owners Punch Taverns until January..
Mr Cross said he did not believe there would be a problem in finding the rest of the money, with people being able to buy a minimum of five shares at £50 each.
"We're at £212,000 at the moment, but there are other people that have pledged [money] and I would expect to be over £220,000 by this time next week," he said.
"I think a lot of people were disheartened fairly early on, but now we're actually up on that financial platform where we can see a way forward."
The chairman of the company, David Westley, said a lot of hard work had gone into raising the money needed.
"This'll be a great social investment for the village in terms of strengthening the bonds within the community."