Lowestoft angler sparks search after tackle find at jetty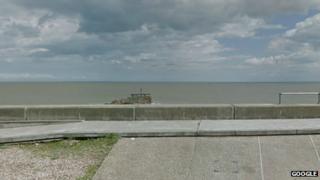 An angler who left his fishing tackle on a jetty sparked a search involving four lifeboats and a police helicopter over fears he had fallen into the sea.
Humber Coastguard has criticised the man, who left the "valuable" gear at Ness Point in Lowestoft, Suffolk, on Sunday morning.
He had gone home to collect medication then got held up, a spokesman said.
Graham Dawson of Humber Coastguard said the man should have labelled his gear to allow crews to contact him.
"On his return he was surprised to find that his gear had sparked such worry," Mr Dawson added.
"We take all reports of possible missing persons at sea very seriously, with the recent bad weather and floods we have been extremely busy."