Cromer Road, Ipswich rape: Man is charged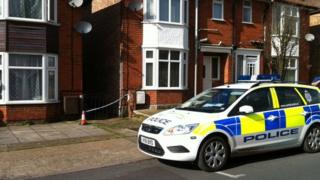 A 21-year-old man has been charged with raping a woman in Ipswich.
The 27-year-old woman was walking from Norwich Road to Cromer Road when a man approached her at about 20:30 GMT on Monday.
She was attacked after being grabbed and pulled in to a wheelie bin storage area.
Mohammed Al Jaf Sarteb Sabir, of Cromer Road, has been charged with rape and is due to appear at Bury St Edmunds Magistrates' court on Saturday.