Lily Webster fund allows free heart scans in Stowmarket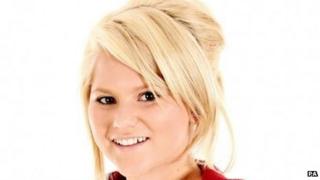 The family of a 15-year-old, who died while trampolining, hope to hold annual heart screening tests for young people after a successful first event.
Lily Webster died from an undiagnosed heart condition at Stowmarket High in January 2012.
Her family raised funds for the charity Cardiac Risk in the Young (Cry) to hold free health checks at the school.
Her mum said: "The uptake has been really good and people are coming out happy that their heart is healthy."
The screenings cost £3,500 for a day of sessions and up to 200 people were expected to attend on Tuesday and Wednesday when they were running in Stowmarket.
Dr Steven Cox, Cry's director of screening said: "The death of a young person is heartbreaking and devastating for any family.
"It is therefore essential that anyone with a potentially fatal heart condition knows about it... as in 80% of cases there are no signs or symptoms.
"In Italy, where screening is mandatory for all young people engaged in organised sport, the incidence of young sudden cardiac death has been reduced by 90%."
Melanie Webster, Lily's mother, said: "It is about honouring someone's memory and hoping others don't have to go through the things we've been through.
"That lifts you onwards in making sure you can provide a service for next year and we hope we can raise enough money again."