A12 Frostenden car crash deaths: Daniel Watts sentenced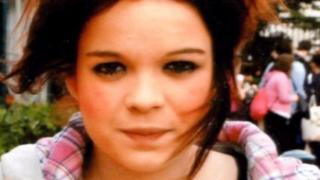 A 19-year-old man who caused two deaths by careless driving on the A12 in Suffolk has been sentenced to 20 months in a Young Offenders' Institution.
Shannley Leaver, 15, of Great Yarmouth, Norfolk, and Ronald Gates, 55, from Knodishall in Suffolk, died in the two-car collision near Lowestoft in 2013.
In December, Daniel Watts, of North Denes Road, Great Yarmouth, admitted causing both deaths.
Watts was also banned from driving for two years by Ipswich Crown Court.
Ms Leaver was a passenger in Watts' Citroen Saxo which collided with Mr Gates's Peugeot 106, at Frostenden, on 8 October 2013.
Four other people were injured.
The court heard that Watts had passed his test about five months before the crash.
Smoking cannabis
On the day of the collision he decided to go to Ipswich from Great Yarmouth to pick up a car part.
Before this journey he had never travelled more than five miles from home in the car.
He invited Shannley Leaver and two other young people - Brodie Jones and Sam Duffy - to go with him.
A witness statement from Brodie Jones revealed they had been smoking cannabis.
However, Judge John Devaux said no-one could conclusively prove this had played a part in the crash.
The Citroen Saxo was in collision with Mr Gates's car when Watts pulled out to overtake.
The court heard the teenager had not been speeding at the time and had a clean licence.
Judge Devaux said Watts was solely to blame for the crash.