Sizewell B power station's licence renewed for 10 years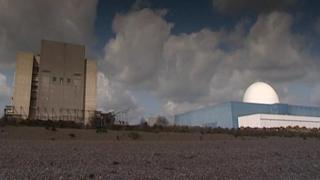 The licence for operations at Sizewell B nuclear power station has been renewed for a further 10 years.
EDF Energy got the approval from industry regulator, the Office for Nuclear Regulation.
Sizewell B was opened in 1995 and is due to operate until 2035, although EDF said this could be extended by 20 years.
EDF still hopes to build a new power station, Sizewell C, on the site near Leiston.
Jim Crawford, Sizewell B's station director, said the safety review had taken "five years of planning".
"The team working on the project include experts from around the world to check the processes and operations of the plant," he said.
"No stone is left unturned."