Ipswich primary schools leave Suffolk County Council control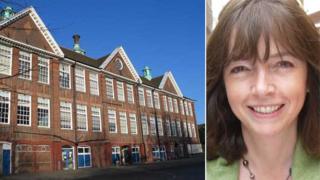 Three primary schools say they will "break the cycle of poor results" by leaving Suffolk County Council control.
St Helen's, The Oaks and Whitton primary schools have formed the Ipswich Primary Academies Trust (Ipat).
The schools said they wanted to convert their "good" Ofsted inspection ratings to "outstanding".
The council said it would continue to provide academic support as part of its Raising The Bar school improvements programme.
Raising The Bar was introduced in 2012 by the Conservative-run council after it was ranked in the bottom 10 in the country for GCSE results and third bottom for primary school Key Stage 2 performance.
'Struggling'
Clare Flintoff, head teacher at St Helen's, said: "Ipat is taking positive and determined action in order to break the cycle of poor results.
"Everyone knows the local authority is struggling.
"They're doing a lot about it and trying to support schools as best they can, but at the start of this process in 2013 we had a meeting and said 'what can you do to support three good schools that want to improve?'
"At that stage their focus was on schools that required improvement or were in special measures and there was very little that they were going to be able to offer us."
Richard Dedicoat, head teacher at Whitton, said: "Ipat is a business and we have already seen financial savings which we will plough back into the classroom."
The council said of the 252 state primary schools in Suffolk, 26 had become academies.
Ipat will become Ipswich's first multi-academy trust when it formally leaves council control on 1 March.
Lisa Chambers, Suffolk County Council's cabinet member for education, said: "We will continue to work closely with all academy schools as part of our shared ambition to see Suffolk's school children receive the best possible education."