Lowestoft oil and gas engineers to close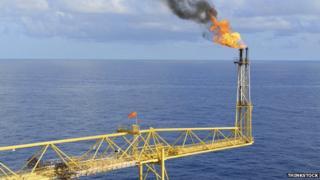 An engineering firm in Suffolk serving the oil and gas sector is to close in June, with the loss of 113 jobs.
AKD Engineering of Lowestoft blamed the decision on several years of substantial losses and a continuing downturn in the industry.
The workforce was told at a meeting on Tuesday afternoon.
Managing Director Andrew Quayle said the firm restructured in 2014 but market conditions meant it could not keep going.
"Our thoughts are with our dedicated employees and their families," he said.
"We will do whatever we can to assist them through this very difficult period."
He told the BBC in March the company had budgeted for an oil price of $80 but it fell to below $50.
"We had to restructure but our clients and operators were taking longer than anticipated to make decisions on awarding contracts."
AKD Engineering is a subsidiary of the Camellia group and is based at Horn Hill, Lowestoft.
Investment cut back
Mr Quayle joined the company on 1 January 2014 from the Woods Group, who are a major company in the oil and gas sector.
AKD has been in operation for 60 years, originally manufacturing diesel engines for the local ship building industry, before becoming an engineering services provider to the oil and gas industry.
Simon Gray, chief executive of the East of England Energy Group, said the fall in the oil and gas price by half put huge pressure on the engineering and fabrication sector.
Oil and gas companies made savings and cut back on investment.
"The industry is now looking towards the renewables and nuclear energy sectors to take up the slack but there has been a lull in the build-up to the election.
"There is a lack of a clear strategy in the industry and in government with one side predisposed to renewables and the other to more historic sources of energy.
"Firms are treading water until a coherent strategy is revealed," he said.