Tories take charge at Babergh and Waveney district councils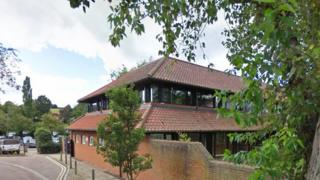 The Conservatives have taken charge at two councils in Suffolk which previously had no overall control.
For the first time in more than 40 years, the Conservatives now hold the majority at Babergh District Council.
The Tories have also secured Waveney District Council after winning 27 of its 48 seats.
Babergh's final result for the Sudbury South ward was announced on Saturday after Friday's counters became too tired to carry on.
The Conservatives took an extra 14 seats and now have a total of 31 councillors, independents have eight, the Lib Dems have three, Labour have one and the Greens have lost their only seat.
In Waveney, the results were 27 seats for the Conservatives, 20 for Labour and one for the Greens.
Results for Forest Heath, Ipswich, Mid Suffolk, Suffolk Coastal and St Edmundsbury councils were declared on Friday.