Polish fugitive wins appeal against extradition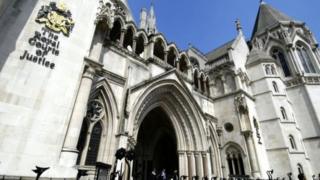 A fugitive from Poland has avoided being extradited after a High Court judge ruled he had "transformed his life" and put his past behind him.
Karol Cieczka, 29, moved to Mildenhall, Suffolk, seven years ago.
Polish authorities issued European arrest warrants for his return to finish serving prison sentences for offences he committed in his teens.
But the order was blocked by a judge who said Cieczka was "a young man with an unfortunate background".
Mr Justice Mitting said Cieczka was now living a "useful and blameless life" in Ipswich, having worked hard and becoming a father to a young child.
Cieczka was given a prison sentence for several offences including burglary and robbery, but was released on certain conditions, including an obligation to inform authorities about any change of address.
He was later traced to the UK, and still has more than a year to serve of his sentence.
In 2009, Polish authorities told the National Crime Agency they believed Cieczka was in the UK, but it was another six years before the warrants were certified.
The judge said Cieczka's rights to a family and private life - under Article 8 of the European Convention on Human Rights - had to be weighed against the need to honour extradition arrangements with other countries.
He said the delay in seeking Cieczka's return and the lack of explanation for that was enough to tip the balance in favour of allowing Cieczka's appeal against extradition.