Ipswich army veteran ran over neighbour in 'blind rage'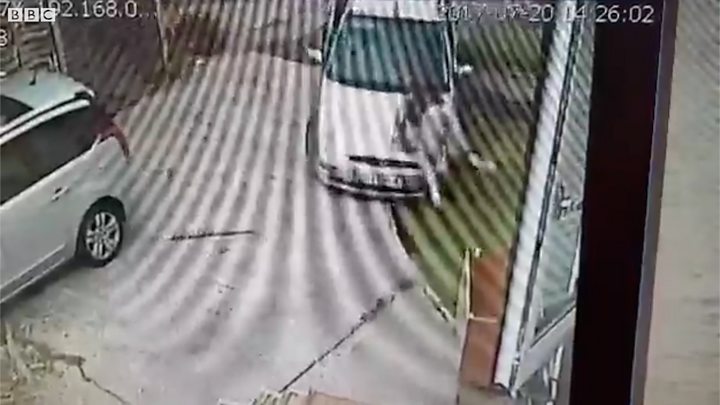 An army veteran who drove his car into a neighbour in a "blind rage" before brandishing an axe has been jailed.
Matthew Jarman, 42, of Eustace Road, Ipswich, admitted causing actual bodily harm, common assault, and having an offensive weapon in a public place.
Ipswich Crown Court heard on 20 July he drove into his road at speed, and knocked over his neighbour Ian Davey.
Jarman then got out and brandished the axe, before dropping it and assaulting another neighbour.
Sentencing him to two years and seven months, Judge Emma Peters said there had been "simmering tension" between the neighbours, but Jarman's behaviour was "inexcusable".
She said: "You were clearly in a blind rage when you came down that road, and that's what is disturbing.
"A car can be used as a weapon when a person is in such a blind rage and with anger and aggression running through their veins."
The court heard Mr Davey was standing in his drive when he was knocked over, which left him needing knee surgery, and the incident happened in front of his six-year-old autistic son.
The court was told Jarman had served in the army in Operation Grapple in Bosnia in the 90s and in Northern Ireland.
His barrister said he suffered from anxiety, depression and post-traumatic stress disorder, and he had the axe in his car for "tree surgery" and "carpentry" reasons.
He was banned from driving for 33 months and handed a restraining order.