Farnham's former gasworks 'may need more soil tests'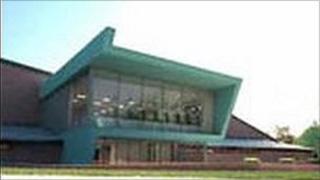 A report on possible soil contamination at a former gasworks in Farnham may lead to more tests being carried out.
Waverley council said a report on the first set of tests had been passed to the Environment Agency which would make a decision on whether further soil sampling was needed.
The council said there were "no immediate health risks".
An information session is set to be held in October, when the council will know more from the Environment Agency.
A summary of the report has been posted on the council's website and people can also order a copy of the 1,200-page document.
'Extensive sampling'
Councillor Bryn Morgan said: "Waverley has worked hard to keep the community of Farnham up to date with developments. Releasing the report and making a summary available on our website is part of that work.
"We will continue to contact residents and businesses via letter drops and we will also hold a drop in session in the town when we know more from the Environment Agency. This session is likely to take place in October."
He added: "There is no known immediate risk to health in the area because of the contaminants from the former gas works and, following the extensive soil sampling, this still remains the case across the whole site."
The areas where further sampling work may be required have been listed as a small number of properties in Weybank Close; the meadow public open space; the Riverside Industrial Estate; and the former gasholder station.
The alert came last year when redevelopment work at Farnham Leisure Centre found underground deposits of tarry sludge, wood, slate and rope.
Waverley Borough Council said the deposits were are all typical of what is found at sites of former gasworks.