Shortwood Pond benefits from £25,000 funding boost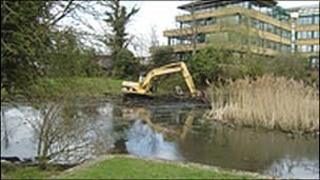 A pond in Surrey designated a Site of Special Scientific Interest is to benefit from a £25,000 funding boost.
Spelthorne Borough Council has received £25,000 from the Sita Trust "Landfill Communities Fund" for the restoration of Shortwood Pond in Staines.
The funding will enable the removal of invasive non-native weeds from the pond to allow rare plants to thrive again.
One of the rare plants is brown galingale, which is found at only six sites in Britain.