Cranleigh medical centre plan submitted for approval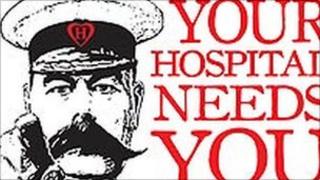 Plans to demolish a Surrey health centre and replace it with a medical practice offering treatments and minor surgery have been finalised.
A planning application for a two-storey building in Cranleigh High Street to replace the existing centre has been submitted to Waverley Borough Council.
It will house doctors and nurses, health visitors and district nurses, midwives and school nurses.
NHS Surrey is to keep Cranleigh's cottage hospital open during building.
It follows an agreement forged last year between the NHS Surrey and campaigners who fought a long battle over the provision and location of health services in the village.
Health chiefs wanted to redevelop the hospital, closing 14 beds, but the Cranleigh Village Hospital Trust (CVHT) said it would seek a judicial review of the decision.
The two sides reached agreement following mediation talks.
Demolition work
"The plans for the new building meet the very highest sustainability and environmental impact standards, with an attractive design that is sympathetic to the surrounding area," said NHS Surrey finance director Michael Munt.
If the plans are approved, current services run from the High Street site will move to Cranleigh Hospital from June this year.
Demolition will start in October, with the new building expected to be completed in September 2012.
The plans will be on display in Cranleigh Library for two weeks from 5 April and at the health centre and hospital.
Under the agreement with NHS Surrey, CVHT will submit separate plans to build a new hospital in Knowle Lane.
A CVHT spokesman said: "The trust is delighted that the first phase in the provision of first-class health facilities is going ahead."