Elmbridge council asks public how to spend £450,000 windfall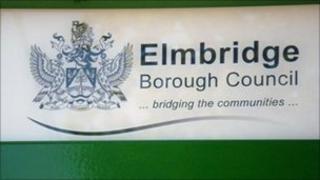 A Surrey council has asked a community group for suggestions about how to spend a £450,000 windfall it said came too late to work into its budget.
Elmbridge Borough Council received the cash from the government's New Homes Bonus, designed to encourage councils to increase housing stock.
Leader of the Conservative-run council, John O'Reilly, said the cash would go into its reserves for the time being.
Elmbridge 50 Plus group has been asked to put forward ideas for spending it.
The group, whose website says it was set up for all residents of Elmbridge, but especially those over 50, is asking the public for suggestions for using the money.
Issues already highlighted include funding for public libraries under threat of closure, rate relief for local shops and funding for charities affected by government spending cuts.
"The group is trying to promote the concept of working with and through our local councillors," said chairman Gerald Gilbert.
Not ring-fenced
"We are trying to give them some constructive support.
"The Big Society is all very well, but we are trying to do something that goes beyond that."
Mr O'Reilly said the council knew it would get the New Homes Bonus for 2011-12 but did not know how much it would be.
"One week before we had to present the budget to the council, the money came through so we couldn't really unravel it and start from scratch," he said.
The council decided unanimously to ask Elmbridge 50 Plus group to consult members of the public on how the £450,000 should be spent.
"As part of the process of trying to get as many people as possible involved in communicating with the council, I thought it was an excellent idea," said Mr O'Reilly.
The Department for Communities and Local Government grant is linked to the number of homes built or brought back into use.
It is not ring-fenced and can be spent in line with local community wishes.