Runnymede summer playschemes funding axed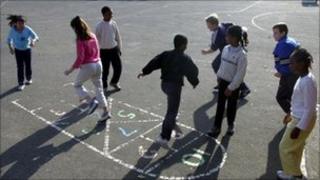 Play schemes for young people during the summer holidays will no longer be funded by a local authority.
Runnymede Borough Council said it would stop funding the activities from 2012 in a bid to save £43,000.
Councillor Jon Wilson, who chairs the leisure committee on the Conservative-run council, said it had been a "difficult decision".
He said the council needed to save money because of a reduction in its government grant.
Mr Wilson said: "We understand that many young people have taken advantage of this service over the years.
"We are also conscious that parents have relied on the schemes during the summer holidays."
Mr Wilson did not rule out reinstating the funding if the overall budget situation improved.
But he said the council would no longer fund activities such as the Splash scheme, which offers young people the chance to take part in arts, sports, drama and games.
Head of leisure services Chris Hunt said the council would seek alternative funding for summer activities from 2012.