Weybridge vandal smashes car windows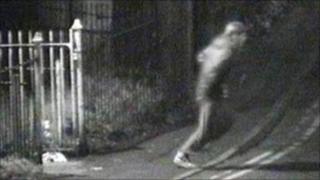 A vandal used a lamp fitting ripped from the ground in the road to smash the windows of 15 cars in Surrey.
Surrey Police said the offender walked along a line of parked cars in Weybridge and carried out the damage in the early hours of Saturday.
Det Con Dave Thomas said the suspect carried on smashing windows even after a resident called out to him to stop.
CCTV stills have been issued of a man who police want to trace in connection with the vandalism in Heathside.
Det Con Thomas said: "There was nothing to gain from this vandalism spree, so why anyone would feel the need to carry out such mindless destruction is a mystery."
Appealing for witnesses, he said the incident happened between 0015 GMT and 0200 GMT.