Police appeal to Addlestone murder victim's friends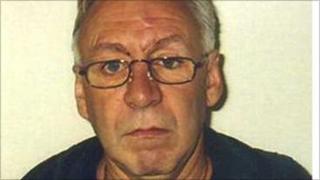 Detectives hunting the killer of a man who was found dead in his Surrey flat believe "many friends and witnesses" have yet to come forward.
John Dowling, 56, was found in his flat in Brighton Road, Addlestone, on 7 February. A post-mortem examination showed he suffered multiple injuries.
Det Insp Jo Sidaway, of Surrey Police, appealed to Mr Dowling's friends within the gay community to speak to police.
She said officers were trying to build a picture of his lifestyle.
"I am sure that the friends of Mr Dowling are as anxious as I am to track down his killer and bring them to justice," she said.
"He was well known locally and I remain convinced there are many friends and witnesses who are yet to be traced."
Officers have revealed Mr Dowling bought a meal from the Fish Basket takeaway in Station Road two days before his body was found.
He walked home alone in what police said was the last confirmed sighting.
Ms Sidaway said: "I am very conscious that some of Mr Dowling's friends from within the gay community may be reluctant to talk to the police.
"I would like to personally reassure them that any contact with me will be treated as confidential and their privacy will be respected."