E-fit released after sex attack in Horley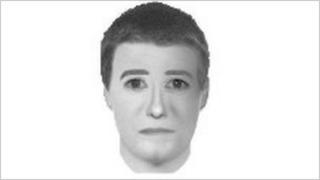 Police have released an image of a man they want to speak to in connection with a sex assault in Surrey.
A 39-year-old woman was grabbed by a man as she walked along Brackenside in Horley.
Surrey Police said the man fled when the victim threatened to dial 999 on her phone.
The force said the suspect was 5ft 5in tall, 20 years old, of skinny build with short black hair and thick eyebrows.
Det Con Errol Chetty said they were not linking the attack on 16 April to a number of other incidents in Horley in March.
He added: "It is not believed this incident connects to the previous suspicious incidents in Horley as the description of the suspect is quite different.
"The suspect's behaviour is totally unacceptable and the victim was left very distressed and shaken.
"Clearly we need to identify and arrest this man and the community can help us by coming forward with his name or any information regarding the incident."