Boy seriously hurt in hit and run on Surrey 'Mad Mile'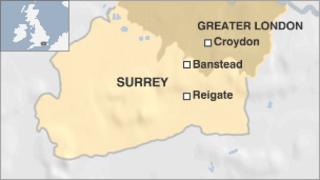 A 17-year-old boy in Surrey was seriously injured when he was hit by a car which failed to stop on a stretch of road known locally as the Mad Mile.
Police said the teenage pedestrian was struck by an "unknown hatchback vehicle" on the A217 Brighton Road, Banstead, at 0150 BST on Saturday.
The stretch of road where the crash happened has previously been popular with drivers who illegally race.
Surrey Police have appealed for witnesses to the incident.
In 2006 powers were brought in to disperse "cruisers" who raced illegally on the Brighton Road in that area.