Hersham green belt hotel plans rejected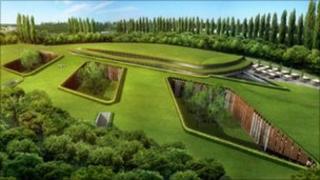 A Surrey council has said it will continue to protect the green belt following a planning inspector's ruling against a golf course development.
Hersham Golf Course wanted to build an underground hotel with 198 bedrooms on the land between Hersham and Esher.
The hotel, designed to be underground because of strict planning regulations, was rejected on appeal.
Elmbridge Borough Council said it was happy with the decision. The golf club did not wish to comment.
The council said it believed the hotel would be inappropriate in the green belt and would cause significant harm to its character and openness.
"Elmbridge council continues to support and recognise the importance of the green belt to preserve the special character and environment of our borough and to play an essential role in providing open space between the towns and villages which make up our community," it said in a statement.