100 Lives: Man with Parkinson's to climb Kilimanjaro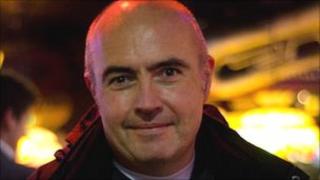 A man with Parkinson's Disease will attempt to climb Mount Kilimanjaro to raise money for charity.
Tim Bracher, 51, of Woking, hopes to reach the summit of the Kenyan mountain on 13 October 2011.
The father-of-two was diagnosed with the disease, which can cause uncontrollable tremors, four years ago.
But he is determined not to let it get the better of him and has decided to raise money for Parkinson's UK.
"I'm absolutely looking forward to it," he said.
"Something struck me the other day when I was looking up at the clouds, that soon I'll be able to look down on the them from Mount Kilimanjaro.
"My only fear is that I'll get altitude sickness and not be able to complete the climb."
'Relief'
Tim is a maintenance engineer and said he was first diagnosed after feeling a tremor in his left arm.
His family has a history of the disease and Tim finds it hard to do delicate things with his hands, such as typing or wiring a plug.
"It's funny to say, but when I was diagnosed I felt relief, because I was worried it could be a brain tumour," he said.
"My uncle has had it for 20 years and there are some pretty good drugs out there to help."
He has so far raised £6,100 and will be climbing up the mountain with 14 other people who attend the same gym in Woking.