Husband killer Patricia Wakeford walks free from court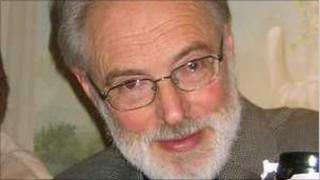 A woman convicted of stabbing her husband through the heart at their Surrey home has walked free from court.
Patricia Wakeford, 67, the carer of 75-year-old Tony Wakeford, killed him at Norwood Road, Effingham, in September 2010.
She was acquitted of murder but convicted of manslaughter by an unlawful act.
She was sentenced to 582 days in jail, but released because she had already served 291 days on remand.
Wakeford, who had been married to her husband for 50 years, had denied the murder of Mr Wakeford, who suffered from Parkinson's disease.
Following the sentencing, her family said in a statement: "We are relieved that our mum has been returned to us so we can all start to rebuild our lives.
"We would now appreciate some privacy so we can grieve together for the loss of our father."