Nigerian Olympic athletes visit Surrey training venues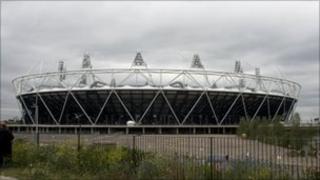 Nigerian athletes and members of the Nigerian Olympic committee have visited the sporting facilities they will be using in Surrey next year.
The country's athletes will be based in Surrey in the build-up to and during the 2012 Olympic and Paralympic Games.
The committee was in Surrey on Friday to sign the agreement for the Games.
Beijing Olympic taekwondo bronze medallist Chika Yagazie Chukwumerije and canoeist John Alinyemi were taken on a tour of the sporting facilities.
"We've been working hard behind the scenes to sell Surrey as the best place for Olympic teams to base themselves in the run-up to and during the Games, so I'm delighted Nigeria has decided to train its athletes here," said Councillor Denise Saliagopoulos.
"I'm sure Surrey will give them a welcome they will never forget and I hope their presence will encourage even more people to take up sport."
Going for gold
The athletes will use several sporting facilities in the county, including Surrey Sports Park and Guildford Spectrum.
Nigerian Olympic Committee president Sani Endanusa said Surrey's training facilities and closeness to Olympic venues were key to the decision to base his country's athletes in the county.
"At previous Olympic Games in Beijing and Athens we went there to perhaps participate only, but this time around of course we are competing.
"We are here to compete for medals, gold medals."
The Australian road cycling team, Antigua and Barbuda, the Cayman Islands and the Croatian Paralympic Team have already announced they will train in Surrey.