Surrey school pupils tested after tuberculosis alert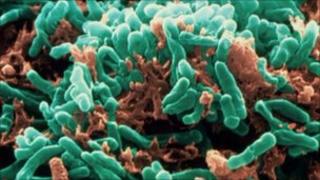 Scores of pupils and staff at a school in Surrey face an anxious wait to see whether they have tuberculosis.
The alert follows confirmation that a "member of the school community" at All Hallows Catholic School, in Farnham, has the infectious bacterial disease.
Around 168 pupils and six staff with prolonged exposure to the person will be screened later this month.
The Health Protection Agency (HPA) said it would take six weeks from exposure to obtain a reliable test result.
The HPA will not reveal whether the sufferer is a pupil or member of staff for "patient confidentiality" reasons.
'Low risk'
Nor will it say where the disease was contracted, but it confirmed that it was alerted on 7 June after the patient went to a doctor.
It can take up to six months after contraction for symptoms to show.
A spokesman confirmed that parents of pupils at the school, which accommodates 11 to 18-year-olds, in Weybourne Road, had been informed by letter of the case once the disease had been confirmed.
The HPA is now contacting those who were exposed to the infection "over a period of time" offering them screening, either by blood test or chest X-ray.
Dr Kevin Carroll, from the HPA's Surrey and Sussex Health Protection Unit, said: "The risk to anyone of catching TB in this way is extremely low, but as a precaution we will offer screening to those who may have been exposed."
Screening will be done in mid-July because tests conducted earlier than six weeks after exposure risk providing a "false negative".
The spokesman added: "A positive result does not mean the person has the disease but it may mean they have become infected and will need treatment in order to prevent the disease from becoming active in later life."
Tuberculosis is an infectious disease, usually of the lungs, transmitted by coughing, sneezing or sustained close contact.
It can be treated effectively with a six-month course of treatment, including antibiotics.