Guildford and Woking sustainable travel bid wins £3.9m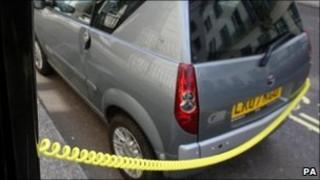 A bid to improve pedestrian, cycle and bus transport and install electric car charging points in two Surrey towns has secured nearly £4m from the government.
Surrey County Council's Travel Smart plan aims to improve sustainable transport in Guildford and Woking.
The council originally bid for £5m and is waiting to see what items the Department of Transport will fund.
"I'm delighted we have been successful in getting almost £4m," said Ian Lake, cabinet member for transport.
"The way we travel has a big impact on our quality of life, the economy and the environment.
"In particular we're keen to make it easier for people to connect different forms of transport such as walking and cycling with bus and rail travel, as well as reducing carbon emissions and stimulating economic growth."
A second Travel Smart plan worth £16m for Guildford, Woking, Redhill, Camberley, Egham and Epsom has also been submitted.
The council will find out by the end of July if it will be asked to develop this into a firm bid.