Soper Hall in Caterham to remain for community use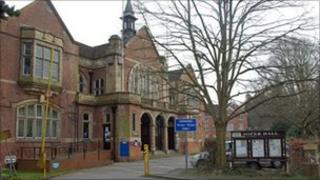 A council-owned hall in Caterham has been saved for community use following a vote by councillors.
Tandridge District Council has decided to allow the Soper Hall Community Centre Ltd (SHCC) to run Soper Hall in Harestone Valley Road.
SHCC want the hall to be used by local organisations and for events such as weddings and meetings.
Caterham Baptist Church had wanted to move into the hall from its Beechwood Road premises.
'Best decision'
Soper Hall is currently used by community organisations such as the Citizens' Advice Bureau and Tandridge Lions Talking Newspaper.
But the council decided in October 2009 it could no longer afford the £25,000 annual losses and agreed to transfer the building.
SHCC and Caterham Baptist Church both submitted bids.
Councillor Gordon Keymer, the leader of the Tory-run council, said: "Doing nothing was not an option, but the final two proposals were both viable.
"We feel we have made the best decision by securing the building for the widest possible community benefit."