Lightbox and Godalming museum given 'well-being' grants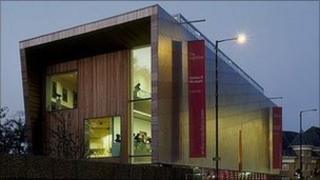 Two Surrey museums and arts venues have received a share of a £24,000 grant to help fund new commissions.
The venues have been given the money by the Paul Hamlyn-funded Happy Museum project to promote well-being in local communities.
The Lightbox in Woking received £17,000 to pay for a 15-month project for people with mental health issues.
Godalming Museum was given a £7,000 handout to help update its displays on the story of the town.
Robert Dufton, director of Paul Hamlyn Foundation, said: "These new commissions explore how the principles of happiness and well-being can leave a legacy of cultural change within the museum and galleries' organisations or communities.
"Museums offer spaces to consider the past, and through that to understand our lives today, and help shape our future.
"The Happy Museum proposes a way for them to serve our communities by helping them to become more resilient for the future."