Surrey University's phone-in-space sparks app contest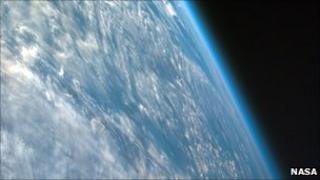 Scientists planning to put a smartphone in space have challenged members of the public to develop applications to be run on the device.
Engineers at based at the University of Surrey said the phone was to be launched into space next year.
Researchers will choose the four most creative, novel and fun not-for-profit apps to run on the Android phone.
The competition is being run on Facebook and the winners will be invited to mission control.
Budding scientists
The main purpose of the experiment is to use the phone to control a satellite and take pictures of the Earth.
Engineer Shaun Kenyon said: "We're looking for innovative entries that stand out from the crowd.
"You don't need to be a rocket scientist, and there's plenty to play with on a modern smartphone - from a digital compass to a powerful processor."
And Dr Chris Bridges, based at the Surrey Space Centre (SSC) at the University of Surrey, said: "Today's mobile phones are incredibly powerful and hold huge potential for low cost research missions.
"We want to encourage the UK's budding scientists and programmers to come up with exciting new ideas to harness this exciting technology in space."
The project is a collaborative effort between university researchers at Surrey Space Centre and engineers at Surrey Satellite Technology Ltd (SSTL), which is the commercial wing of the university operation.
Contestants can use built-in features in the satellite for their applications.
The university said the Space App competition was open to any UK citizen who thought they could write a working Android mobile phone app in a few months.
The apps must be not-for-profit and aim to get students and pupils interested in science and technology.