James Cracknell in Surrey cycle safety message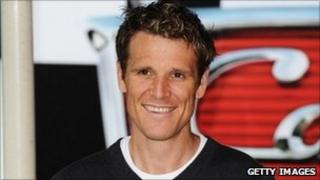 Olympic rower James Cracknell is to stress the importance of cycle safety ahead of the London to Surrey Cycle Classic road race later this month.
The double gold medallist, 39, was injured in the US last year while cycling in an endurance race.
He suffered bruising to his brain after he was hit from behind by a truck, but attributed his survival to his helmet.
He will team up with Surrey Police and the county council on Friday to deliver cycle safety messages.
The road race on 14 August will attract many of the riders who will compete in the London 2012 Games.
The event will start at The Mall, in central London, before crossing over Hampton Court Bridge into Surrey at 09:30 BST.
The circuit includes two laps of Box Hill before cyclists cross back over the bridge at 11:50 and back into London.
The event is a test run for the London 2012 Olympic men's and women's cycling road races which will take place on Saturday 28 July and Sunday 29 July next year.
With cycling being the main focus for Surrey in the run-up to the Olympics, Cracknell is seeking to urge keen amateur cyclists to take steps to protect themselves and others to ensure they reach the end of their ride without injury.
Cracknell, from Woking, regularly cycles around Box Hill.