James Cracknell on the importance of cycle helmets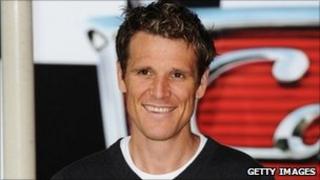 Olympic rower James Cracknell said he would be dead if he had not been wearing a cycle helmet when he was struck from behind by a truck.
The gold medallist and adventurer was attempting to cycle, row, run and swim from Los Angeles to New York within 16 days when the accident happened.
The 39-year-old was stressing the importance of cycle safety ahead of the London to Surrey Cycle Classic race.
Mr Cracknell said it was "selfish" of people not to wear helmets.
He said: "It's very easy for people to get on to the bandwagon of pro-helmet or anti-helmet, do they work or don't they. I can say, from a personal point of view, they work."
The rower said he could not remember the accident after being left with a serious head injury.
'Would be dead'
"When I came out of intensive care, I wasn't me anymore.
"My personality changed, I couldn't make decisions and I had no motivation but luckily I was wearing a helmet, if I hadn't been I would be dead."
"The effect on my family over the last year since the accident has been far worse than for me."
The father of three said: "You cannot control other people's actions.
"What you can control is that you are wearing the right clothing, the right safety equipment and you are obeying the rules of the road."
The London to Surrey Cycle Classic race takes place 14 August and will act as a dress rehearsal for the men's and women's Olympic road cycle races next year.