Surrey is Zimbabwe Olympic team's 'ideal' training base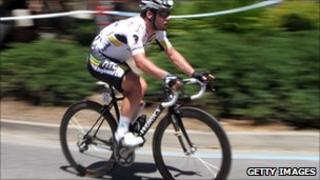 Surrey has become the Zimbabwe Olympic team's preferred pre-games training location, according to a senior official.
Stanley Mutoya, CEO of the Zimbabwe Olympic Committee, said Surrey was currently the team's ideal location, but no firm decision had been made.
So far the county will be home to five Olympic teams in 2012.
These will stay at key sports venues, including the Surrey Sports Park and the Guildford Spectrum.
Mr Mutoya, said: "We have expressed interest in Surrey because the facility offers attractive training venues for the sporting disciplines that we are likely to qualify athletes - athletics, swimming, rowing and tennis.
"Furthermore, this is a rural location which offers ideal peace and tranquillity for our athletes to train and focus.
"We were also impressed with the services that include medical and sports science support as well as other administrative support which would be ideal for our team."
Surrey will be home to various teams before the Games, including Nigeria, Antigua and Barbuda, the Cayman Islands, the Croatian Paralympic team and the Australian road cycling team.
A spokesman for Surrey County Council confirmed information had been sent to the Zimbabwe Olympic Committee last year detailing the facilities on offer.
But he said the authority had not received any official confirmation of the team's intention to come and train in the county.