Guildford's Slyfield regeneration consultation delayed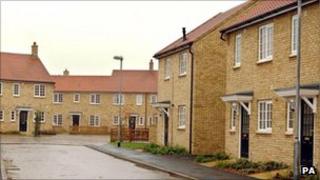 A public consultation on a major regeneration project in Guildford has been put on hold.
The Slyfield Area Regeneration Project is intended to bring affordable housing and community facilities to the area.
Despite two masterplans being developed, a third has been delayed until Thames Water carries out further work.
It is expected to have done this by mid-2012, after which the consultation can restart.
The regeneration is being planned by Surrey County Council, Guildford Borough Council and Thames Water.
It is hoped the chosen masterplan will also bring new sewage and waste treatment facilities and improvements to the local environment.