Surrey university phone-in-space team on award shortlist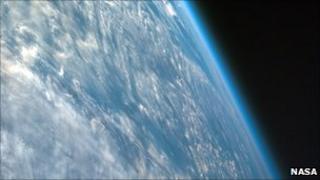 Scientists planning to put a smartphone in space in a research project at the University of Surrey have been shortlisted for a national award.
Engineers at the university are due to launch the phone into space next year.
The aim is to use the phone to control a satellite and take pictures of the Earth, but the project is also being used to encourage young scientists.
The space technology experts have been nominated for an award run by the Times Higher Education magazine.
They are on the shortlist to become the Outstanding Engineering Research Team of the Year, with the winners due to be announced in November.
Phone app contest
The project is a collaborative effort between university researchers at Surrey Space Centre and engineers at Surrey Satellite Technology Ltd (SSTL), which is the commercial wing of the university operation.
They are building the satellite in their spare time to test innovative ideas for lower cost space missions.
Shaun Kenyon, an engineer at SSTL, said: "The nomination is recognition that what we're doing here is truly special.
"It's not just anyone who can say they're building a satellite in their free time."
Last month, the team challenged members of the public to develop applications to be run on the Android smartphone.
Researchers will choose the four most creative, novel and fun not-for-profit apps. The competition is being run on Facebook and the winners will be invited to mission control.
The apps must be not-for-profit and aim to get students and pupils interested in science and technology.